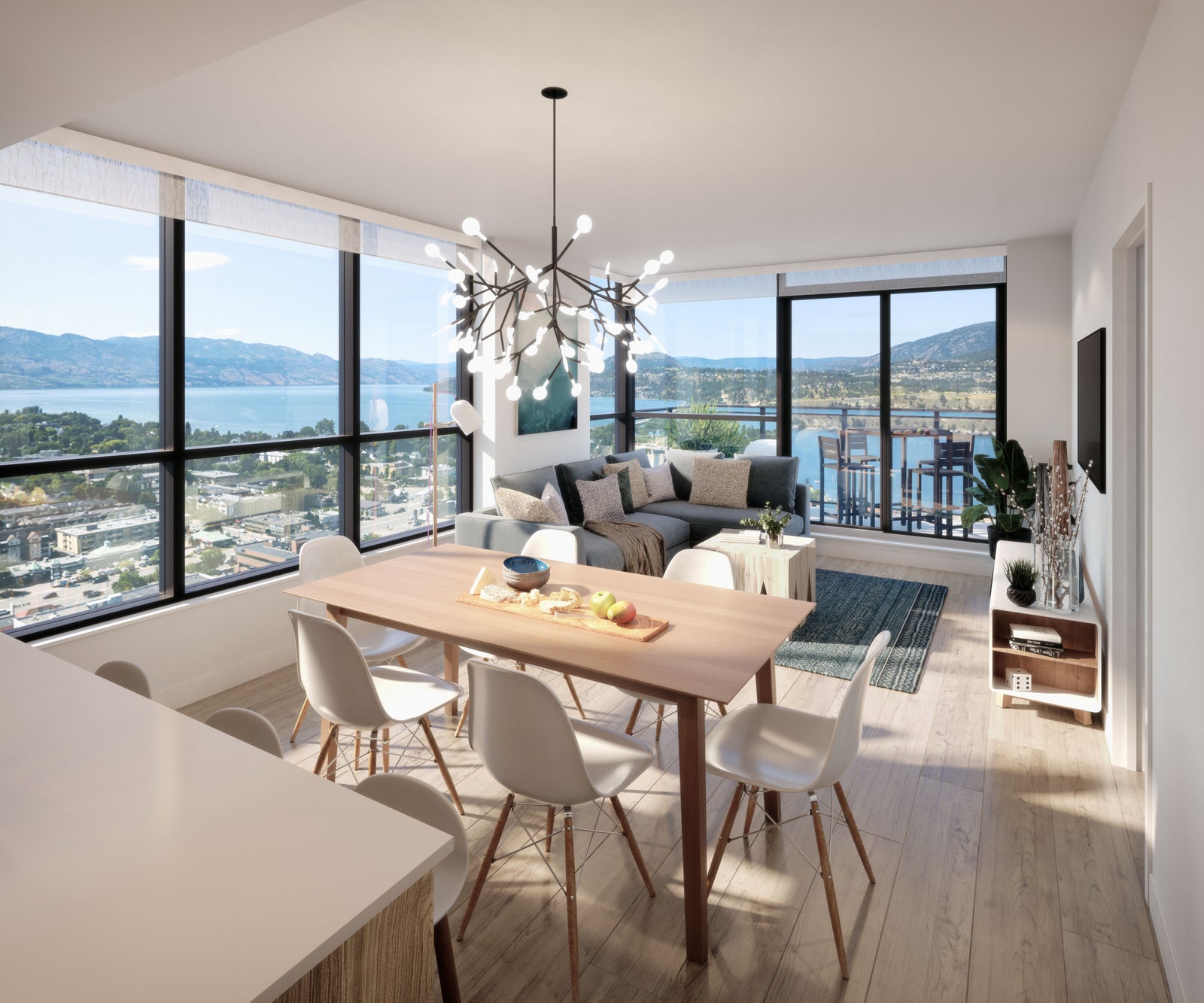 Bertram on Bernard - one of Kelowna's most anticipated new concrete condominiums, has a lot going for it - but the #1 attraction would have to be Location! Location! Location! 
Situated on a prime parcel of land on recently revitalized Bernard Avenue, the site was previously occupied by 
The Bargain Shop.
Owning a car could be deemed unnecessary as is just a short four-block walk to the lake and beaches, parks and the Marina; and even less to restaurants, boutiques, galleries, distilleries, breweries, grocers, car-share stations, transit and services. 
Bertram on Bernard has released their floor plans as well as tentative pricing for their 257 units spread among 34 floors. 
If you want to be the new owner of one of these trendy urban units in the heart of Kelowna's downtown core, you may be able to get your foot in the door without a huge investment, but don't expect to move your family in. 
Units as small as 312 square feet - yes, you read that correctly - will be upwards of $290,000. 
The largest unit - dubbed the "sub-penthouse" - still only measures 968 square feet, and will cost you close to a million bucks. 
So basically these babies are priced at nearly $100 a square foot. 

While the stunning views, rooftop pool & lounge, hot tub, community garden, indoor fitness centre and shared workspace all sound enticing, be prepared to pay the price. On the flip side, if you are looking to stretch your well-earned dollar, you may want to consider some of the other great up and coming 
new developments
 in Kelowna and surrounding area.